Year 3
Summer Term
'Out and About'
This week we are looking forward to moving onto our new topic 'Out and About'. Children will be getting out into the local area!
Please keep an eye on this page for weekly updates on learning and key information regarding the days we plan to go on our walks.
Our value this term is...
Thankfulness
Learning- Week beginning 20th June
Collective worship- Pupils will take part in daily collective worships, led by teachers and Mrs Dickens. Pupils will also take part in whole school singing practice and celebration assemblies each week.
Writing
We are going to be writing our lost narratives this week. The children worked hard last week planning their stories and they are looking forward to getting started on Monday!
Maths
We will be continuing with angles and properties of shapes.
Learning means the world
This week we move onto our new topic 'Out and About'. We will begin this unit on Tuesday!
RE
We will be introducing the children to our new value which is thankfulness this term.
PE
This term we have dance for the end of year production, Athletics and preparation for sports day!
Spelling -

To be set Tuesday 20th June.
Use the link below to access spelling frame, a website for spelling. The children all have a login for this site where they can learn their spellings in a fun way each week. When you have logged in click on the Year 3 and 4 tab, then select week one.
Spellings - Week 31
Spellings - Group 1
medicine
mention
minute
natural
naughty
notice
occasion
occasionally
often
opposite
Group 2
medicine
mention
minute
natural
friend
notice
wear
where
often
local
Year 3 and 4 Spelling List
Homework
Homework will be set on a Monday and will be due in the following Friday, so almost two weeks. In order to improve our carbon footprint, I would have set homework online using Onenote, instructions on how to access this are further down the page. Please let me know if this is an issue for you and I will send paper copies home. Meanwhile here are some other activities children can be doing at home as well:
Logins for all these websites will be sent home stuck into their homework books.
Homework
Date Set: Monday 20th June
Date Due: Friday 1st July
English - Book Review Template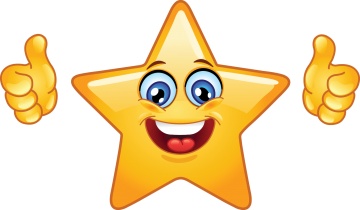 Stars of the Week:
My star of the week was Jasmey for outstanding effort in DT and producing a fantastic well planned diorama! Well done Jasmey !
Dojo winner..
The dojo winner is Maisy!!
Well done!
OneNote
Homework will be posted into your student folder which can be found in your Class Notebook, available through OneNote. If you still cannot login please email me. I cannot get it fixed if you don't tell me.
Logging in
Sign into

www.office.com

Log in details have been sent home with all other logins.

Please enter details accurately, including the correct upper- or lower-case letters.

Please DO NOT change passwords- They can be tricky to reset, if changed and forgotten.

Select the top left tab- App launcher (dotted square)
Click OneNote- purple icon with an 'n'
Then on the tabs in the middle of the screen click 'Class Notebooks'.
Click on your Class Notebook- KH-Year 3-Notebook

Next click on the folder with your name on.

Your work will be posted in your homework folder.
For further help on how to log on please see the video below.
Making Clay Poppies
Salt Dough Poppies
Tommies and Trenches Workshop