Year 3
*Microsoft Office Issues - anyone who still cannot login to their account please email me on ldickens@ashleyhill.org and I will get your account reset. Meanwhile I have uploaded the homework on this page. Please scroll down to find it.*
Welcome to Year 3!
Mrs Dickens- Class teacher
Ms Butler- TA
Welcome everyone to a brand new year. We are really looking forward to welcoming you all back to school for the Autumn term. This term our topic will be World War One and Remembrance. You can find the curriculum map below outlining what we will be focussing on in all subjects. This page will be updated weekly so if you need any information please look on here first. If you have any questions or queries then please don't hesitate to contact the office who will pass any messages on to me. Alternatively email me on ldickens@ashleyhill.org.
I will be uploading photos on this page when we have some, so make sure your child has permission to be included if you would like to see what they are up to at school. We only ever use Christian names, no surnames.
I'm really looking forward to teaching Year 3 and thank everyone in advance for your support.
Lesley Dickens
.
Our value this term is...
Thankfulness
Learning- Week beginning 18th October 2021
Below is a summary of this week's learning.
Collective worship- Pupils will take part in daily collective worships, led by heads of schools. This term our value is thankfulness. Pupils will also take part in whole school singing practice and celebration assemblies each week.
Maths- This week we will be continuing our strand of addition and subtraction. This unit builds upon the previous work children have done on place value within 1,000. It also builds upon children's ability to solve addition and subtraction calculations, by introducing exchange and formal written methods. This unit also develops children's reasoning and justifying skills which they are developing throughout the year.
English/ Reading comprehensions- Children will have daily sessions of guided and independent reading. We will also continue to use Reading Eggs. Some children will now move onto Reading Eggspress and will all complete the placement test to ensure they are all accessing the level relevant to their abilities. In guided reading they will work with an adult to read and answer questions together. Independently they will complete activities set by myself.
English/Writing - This week we will be beginning to writing our own versions of the story 'Stubby' using expanded noun phrases, adjectives and prepositions to name a few.
Art - This week we will begin our Art topic. The children will use clay to create their own poppies. These will be glazed and fired.
RE- This term we will be learning about Christianity and asking the question 'Does taking bread and wine mean that someone is a Christian?'
PE- This term we will focus on football and Real PE, we will be building our agility, balance and coordination.
Spelling
This week I have reduced the number of spellings from our Year 3/4 list as they are really tricky. I have included some words from the high frequency word list which children often misspell in their writing.
Use the link below to access spelling frame, a website for spelling. The children will all be given a login for this site where they can learn their spellings in a fun way each week. When you have logged in click on the Year 3 and 4 tab, then select week one. This week's focus is on adding suffixes beginning with a vowel.
Week 5 starting 18.10.21 - High Frequency words on Spelling frame List 12
Spelling Group 1
intercity little
interact when
international were
antiseptic there
autograph what
Spelling Group 2
Practice on Spelling frame High frequency words lists 9 and 10
you went
they it's
are from
her children
my just
all help
Year 3 and 4 Spelling List
Homework
For those unable to log in, here is this week's homework. Please note I have included handwriting this week which should be completed in homework books.
This week I have differentiated homework tasks. Your child will have a sticker on their homework book telling you which group they are in. Alternatively, drop me an email to confirm.
Homework
Homework will be set on a Monday and will be due in the following Friday, so almost two weeks. In order to improve our carbon footprint, I would have set homework online using Onenote, instructions on how to access this are further down the page. Please let me know if this is an issue for you and I will send paper copies home. Meanwhile here are some other activities children can be doing at home as well:
Logins for all these websites will be sent home stuck into their homework books.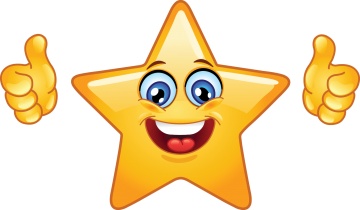 Stars of the Week:
My star of the week was Jack- For showing great respect for his team mates and opponents in sports.
Congratulations!
Congratulations also to Jasmey, Jamie, Grace and Morgan who all achieved Star of the Day this week.
Dojo winner..
The dojo winners in year 3 were Frankie and Maisy
Well done!
OneNote
Homework will be posted into your student folder which can be found in your Class Notebook, available through OneNote. If you still cannot login please email me. I cannot get it fixed if you don't tell me.
Logging in
Sign into

www.office.com

Log in details have been sent home with all other logins.

Please enter details accurately, including the correct upper- or lower-case letters.

Please DO NOT change passwords- They can be tricky to reset, if changed and forgotten.

Select the top left tab- App launcher (dotted square)
Click OneNote- purple icon with an 'n'
Then on the tabs in the middle of the screen click 'Class Notebooks'.
Click on your Class Notebook- KH-Year 3-Notebook

Next click on the folder with your name on.

Your work will be posted in your homework folder.
For further help on how to log on please see the video below.
Tommies and Trenches Workshop
Book Review
If you have read any amazing books and think others might enjoy them then please create a book review using the template below. This can be emailed to me and I can upload it here. Alternatively you could save it in your Onenote account.