Year 3
Welcome to Year 3!
Welcome to the Year 3 class page. I will update this class page weekly, please refer to it for information on weekly learning, resources for home learning and other key information.
Some great learning last week with pupils creating fantastic fact files about Mt. Vesuvius and Pompeii. In maths they have worked very hard to gain a good understanding of place value. They have also improved dribbling skills in football while developing foot and eye coordination. I have been so impressed and happy with the start they have all made in Year 3.
For anyone who has not seen them, Parents Information PowerPoints have been uploaded to the important documents section below.
Please can all pupils come to school in PE kits on Monday and Thursday.
Hope everyone has a great week.
Mr C : )
Week beginning- 21st September 2020
English
This week we start a new unit, keeping with our theme of natural disasters. We will focus on a story narrative based on 'Escape From Pompeii' by Christina Balit. Our focus this week will be on identifying the 5 main parts of a story, as well as understanding how to write a character description and setting description. Pupils will develop writing skills over 3 weeks, working towards an independent write.
Maths
This week we start a 4 week unit on addition and subtraction. Pupils will apply their knowledge and understanding of place value to support them in this unit. They will learn how to effectively use column method to support long addition and subtraction. This week pupils will learn about adding and subtracting; 100s and 3 digit number and 1s. We will also focus on developing speed in 5x and 10x tables.
Guided Reading
This term in guided reading we will be looking at Escape from Pompeii. This week we will continue our focus on retrieval skills and understanding of texts. Pupils will also develop inferencing skills.
Science
We start a new unit this week for our topic work, focusing on Science and Rocks and Soils. Pupils will investigate properties of different rocks and compare how absorbent different kinds of soils are. Pupils will be working on hands on activities where they will have the opportunity to explore in scientific investigations.
Spellings- Week 2
This will focus on words in yellow- week 2 on the 'Year 3 and 4 spelling list'. This has been stuck in the front of homework books and can also be downloaded from the important documents section on this page. Year 3 words are highlighted in yellow and can also be found below. Pupils will be tested this Friday on 'Week 2' words:
myth
gym
Egypt
pyramid
mystery
dynasty
symbol
PE
Pupils will have two sessions of PE a week, this will take place on Monday and Thursday afternoons.

This term we will be focusing on football and developing agility, balance and coordination in REAL PE.

Kit- school colour PE top, shorts (tracksuit or leggings ok in winter), trainers and water bottles.

PLEASE CAN ALL PUPILS COME INTO SCHOOL IN THEIR PE KITS ON MONDAY AND THRUSDAY'S.
Homework
Spelling-

weekly and words can be found in Homework books and on this class page- Year 3 words are highlighted in yellow. Spelling tests will take place on the Friday of the same week. Week 1 will start on 14/09/20.

Maths- Consists of number bonds, times tables and reasoning and problem solving questions related to unit of study. Homework will be stuck in homework books with a date for submission (Friday the following week). Starts on 14/09/20.

Daily reading- Pupils asked to read daily for at least 10 minutes, this can be recorded by parents or guardians with initials in partnership books (small blue book). Once books are completed pupils can complete a book review, a template is provided below.
Curriculum Map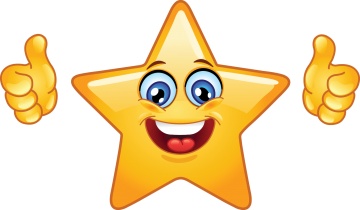 Stars of the Week:
William T- Excellent work in Geography producing a great cross section diagram of reasons why people live near volcanoes.
Congratulations!
Dojo Winner
Seren- Great work this week Seren, well done.
Book Reviews