Year 3
Welcome to Year 3
Welcome back to school and to the new Spring term. We have an exciting new curriculum to look forward to this term and our topic for everything non-core will be Africa. As you are all aware Mr Edwards will be teaching Year 3 and will start on Monday 10th January. In the meantime I will be back in class for the remainder of this week.
I would like to take this opportunity to thank you all for the incredibly generous gift voucher, I was completely staggered by the amount and am really looking forward to spending it soon. I would also like to thank you all for your continued support for myself, the school and your children.
The children have an exciting term ahead of them. We start off with an African dance workshop next week. We have Eisteddfod and the dance festival also to look forward to this term, so look out for further information about these.
.
Our value this term is...
Perseverance
Learning- Week beginning 17th January
Below is a summary of this week's learning.
Collective worship- Pupils will take part in daily collective worships, led by heads of schools. This term our value is trust. Pupils will also take part in whole school singing practice and celebration assemblies each week.
Maths- This week we will be continuing our strand of multiplication and division. They will then develop their understanding of multiplication facts to link this knowledge to related multiplication and division calculations, for example, linking 2 × 3 = 6 and 2 × 30 = 60. Moving on, they will be introduced to the expanded method for multiplication and the partition method for dividing (leading to remainders). Finally, they will use their understanding of these new methods to solve mixed multi-step problems and puzzles involving all four operations.
English/ Reading comprehensions- The theme for the children's guided reading to start the term will be linked to our English theme of rivers. They will have opportunities to read fiction and non-fiction. The emphasis to begin with will be on looking at and understanding the vocabulary used, so plenty of dictionary work. Answering questions about the text by using evidence from it to justify your answers. The children will still have opportunities to use Reading Eggs and enjoy the class reading area.
English/Writing - The first topic this term is called 'The Rhythm of the River' The children will work towards creating a setting description and an information leaflet all about rivers. We will focus on writing in paragraphs, expressing time, place and cause by using conjunctions, adverbs and preposition. We will also work on using apostrophes for contraction and singular possession.
PE- This term we will focus on dance and Real PE
Spelling
Use the link below to access spelling frame, a website for spelling. The children all have a login for this site where they can learn their spellings in a fun way each week. When you have logged in click on the Year 3 and 4 tab, then select week one. This week's focus is on adding suffixes 'tion, 'sion, 'cian
Week 13, Spelling Rule 13 starting 17.01.22
Spelling Group 1
completion
expression
discussion
confession
admission
expansion
extension
comprehension
electrician
Spelling Group 2
Some words are from list 26 high frequency words on Spelling frame and week 13 Year 3 and 4 spelling list.
completion
discussion
confession
admission
expansion
extension
every
around
many
laughed
Eisteddfod 2022
It's time for our annual Eisteddfod competition. Below is a selection of poems you can choose from or choose from, or you can choose to read one that you really like. Or even make up your own. Class round will be Monday 24th for Year 3, so please get learning!
Year 3 and 4 Spelling List
Homework
Homework will be set on a Monday and will be due in the following Friday, so almost two weeks. In order to improve our carbon footprint, I would have set homework online using Onenote, instructions on how to access this are further down the page. Please let me know if this is an issue for you and I will send paper copies home. Meanwhile here are some other activities children can be doing at home as well:
Logins for all these websites will be sent home stuck into their homework books.
Homework
Below are this weeks sheets for homework. The one called Word Problems is the easier of the three maths sheets and you may want to do this one first. Homework is due on Friday 28th January.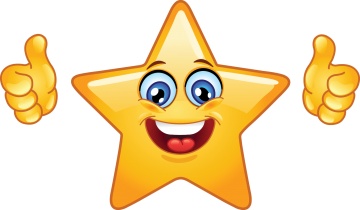 Stars of the Week:
My star of the week was Finley for showing great commitment to all lessons and always being respectful of other children and adults.
Dojo winner..
The dojo winners
Well done!
OneNote
Homework will be posted into your student folder which can be found in your Class Notebook, available through OneNote. If you still cannot login please email me. I cannot get it fixed if you don't tell me.
Logging in
Sign into

www.office.com

Log in details have been sent home with all other logins.

Please enter details accurately, including the correct upper- or lower-case letters.

Please DO NOT change passwords- They can be tricky to reset, if changed and forgotten.

Select the top left tab- App launcher (dotted square)
Click OneNote- purple icon with an 'n'
Then on the tabs in the middle of the screen click 'Class Notebooks'.
Click on your Class Notebook- KH-Year 3-Notebook

Next click on the folder with your name on.

Your work will be posted in your homework folder.
For further help on how to log on please see the video below.
Making Clay Poppies
Salt Dough Poppies
Tommies and Trenches Workshop
Book Review
If you have read any amazing books and think others might enjoy them then please create a book review using the template below. This can be emailed to me and I can upload it here. Alternatively you could save it in your Onenote account.