Year 3
Welcome to Year 3!
Mr Chotalia- Class teacher
Mr Edwards- TA
Hope you everyone had a fantastic weekend and enjoyed watching the England win! The class have been fantastic learning the dance for the end of year production and we looking forward to performing it this week.
Mr C.
.
Summer term theme- 'Poppin into Edwardian times'
Our value this term is...
Respect
Learning- Week beginning 5th June
Below is a summary of this weeks learning.
Collective worship- Pupils will take part in daily collective worships, led by heads of schools. This term our value is respect. Pupils will also take part in singing practice as we prepare for our production of Mary Poppins.
Maths- We will look to cover some units that we have missed during this year. Pupils will be involved in group work, outdoor learning and develop problem solving skills with hands on tasks.
English/ Reading comprehensions- This week we will look to build on our knowledge of spelling, punctuation and grammar. Looking to plug any gaps in learning and address any misconceptions. Pupils will also have the opportunity to participate in creative writing, choosing a genre that they would like to write.
Guided reading- Pupils will take part in a number of different activities in guided reading. Pupils will complete comprehensions and take part in; teacher led, group and paired reading. Pupils will develop reading and inferencing skills. Our book this term is The Twits by Roald Dahl.
Science- This week we continue our unit on sound and electricity. Pupils will identify how sounds are made and develop understanding of pitch and volume. Pupils will also learn about common appliances that work on electricity and learn how to construct a simple series electrical circuit.
RE- The question we will look at this term is 'Does prayer change anything?'
PE- This term we will focus on our athletics skills in preparation for sports day. We will also be creating our own class dance for the end of year production. Please can pupils have trainers available in class.
Spelling
Week 31,32, 33, 34, 35
This week we will look to catch up on the remaining spellings for this year (week- 31, 32, 33, 34 and 35). Children do not need to panic, we will use different strategies and games, daily, in class to learn these remaining words. A spelling dictation, on some words from each week, will take place on Friday at school.
Week 31
medicine
minute
naughty
notice
occasion
occasionally
Week 32
particular
perhaps
popular
possess
possession
potatoes
Week 33
promise
purpose
quarter
question
regular
remember
Week 34
separate
special
straight
strange
strength
suppose
surprise
Week 35
though
although
thought
through
woman
women
Use the link below to access spelling frame, a website for spelling.
Homework
With so much time at school missed, it is very important that we keep up the excellent work we have been doing at home. This includes:
KHVA Writing Competition Homework Task
Math Homework
Attachment below- hand in date of Friday 9th June.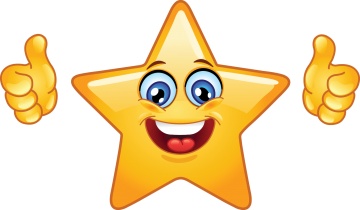 Stars of the Week:
Bethany- For being fantastic learners in dance and showing great focus to learn our new dance.
Iggy- Great cricket skills in PE.
Congratulations!
Dojo winner..
Well done!
OneNote
Lessons will be posted into your student folder which can be found in your Class Notebook, available through OneNote.
Logging in
Sign into

www.office.com

Log in details have been stuck in the back of your homework books.

Please enter details accurately, including the correct upper- or lower-case letters.

Please DO NOT change passwords- They can be tricky to reset, if changed and forgotten.

Select the top left tab- App launcher (dotted square)
Click OneNote- purple icon with an 'n'
Then on the tabs in the middle of the screen click 'Class Notebooks'.
Click on your Class Notebook- KH-Year 3-2020-2021 Notebook

Next click on the folder with your name on.

Your work will be posted in your different subject folders.
For further help on how to log on please see the video below.
Book reviews